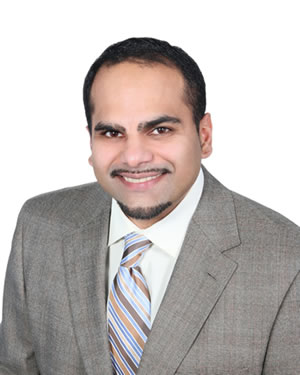 Dr. Dilvir Toor graduated with distinction in a Bachelor's in Life Sciences from McMaster University and went on to pursue Dentistry at the University of Toronto Faculty of Dentistry, obtaining a DDS in 2005.
In order to gain further knowledge in advance techniques in Dentistry, Dr. Toor completed a one year residency in Advance Education in General Dentistry (AEGD) at the University of Rochester School of Medicine and Dentistry in 2006.
Dr. Toor is able to provide you and your family with a full range of general, cosmetic and restorative dentistry. He is passionate about learning and helping others, which is why he has continued to work in remote communities in the Arctic Circle, Newfoundland and Labrador and Northern Ontario for the past 8 years.
Your comfort is always top priority, and he strives to provide you with the highest quality of dental care in a calm and enjoyable environment. He is always accepting new patients.