Root Canal Therapy- We save teeth to help you keep your smile!
Have you been told you that you need root canal treatment? If so, you're not alone. Millions of teeth are treated and saved each year with root canal, or endodontic treatment. The fact is, root canal treatment can relieve your tooth pain and save your smile.
Damage can occur to a tooth as a result of a deep cavity, accident or an injury that causes a tooth to crack and the inside of the tooth becomes infected. This infection damages the pulp of the tooth – the network of blood vessels and nerves inside. Left untreated, the damaged pulp can cause infection that will damage the bone around the tooth and cause swelling and pain.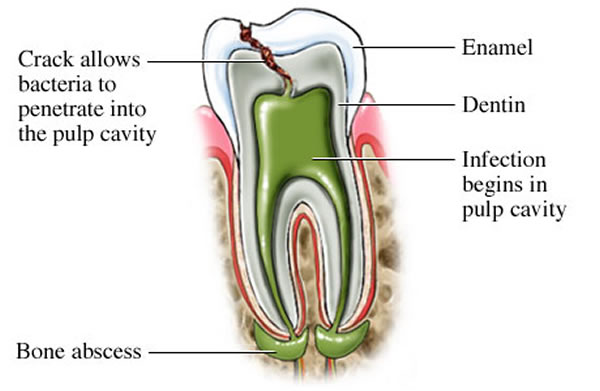 Dental Crowns – Restoring Damaged Teeth
After root canal therapy, the damaged tooth will have to be restored. A crown or permanent filling can be used to restore the tooth's shape, appearance and function.
We accept all insurance plans | FREE Consultations | Electronic Insurance Billing | Evening & weekend appointments! 905 791-4442